Shown here are a number of photographs of various Vulcans which I have been able to obtain via the internet and various friends etc. I have tried to credit the photographer where possible, but have found this difficult in some circumstances. If you own the copyright of any image here please e-mail me so that I can either credit your work, or remove it from my site if you so wish.

---
Vulcan B2 XL426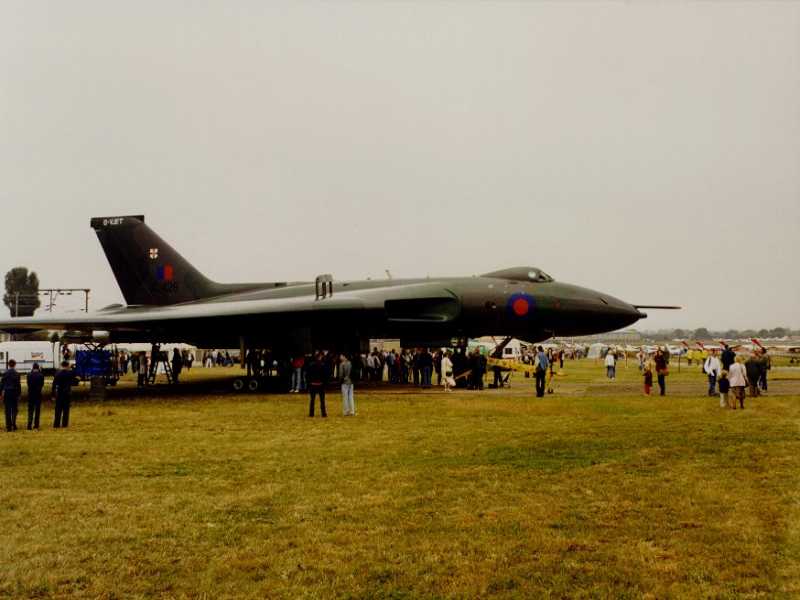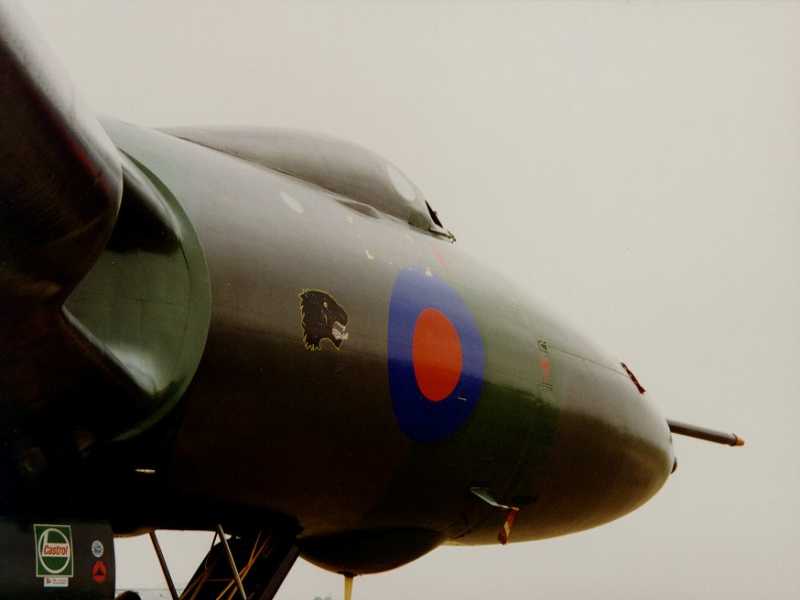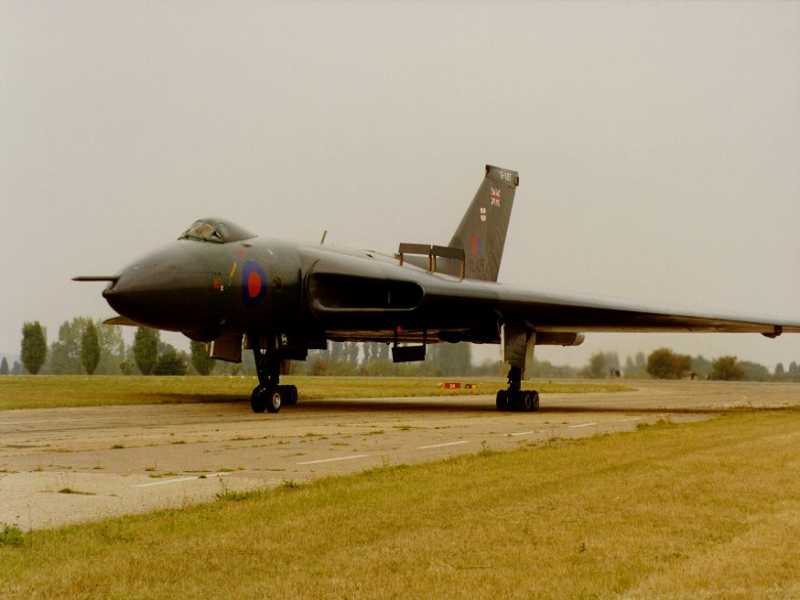 1. XL426. Southend Airport. VRT Open Day 1997.
2. XL426 Nose Section. 3. XL426 Air brakes deployed.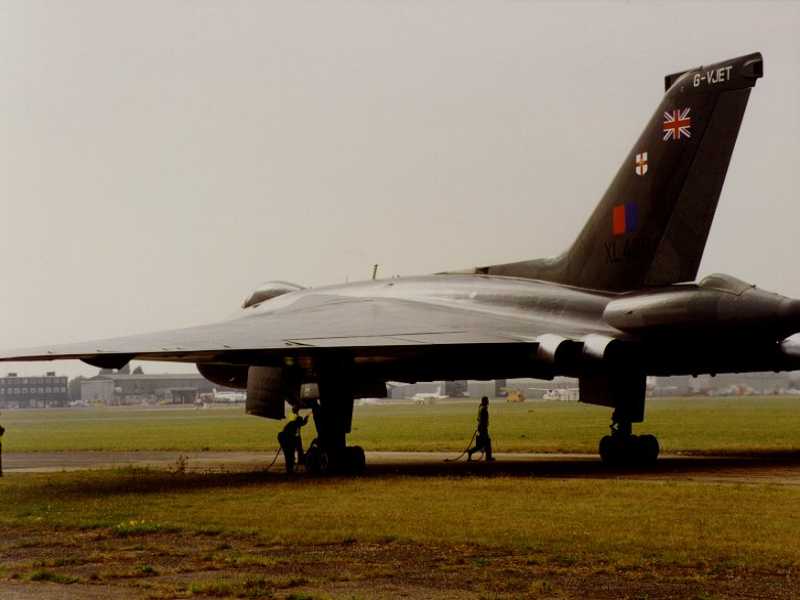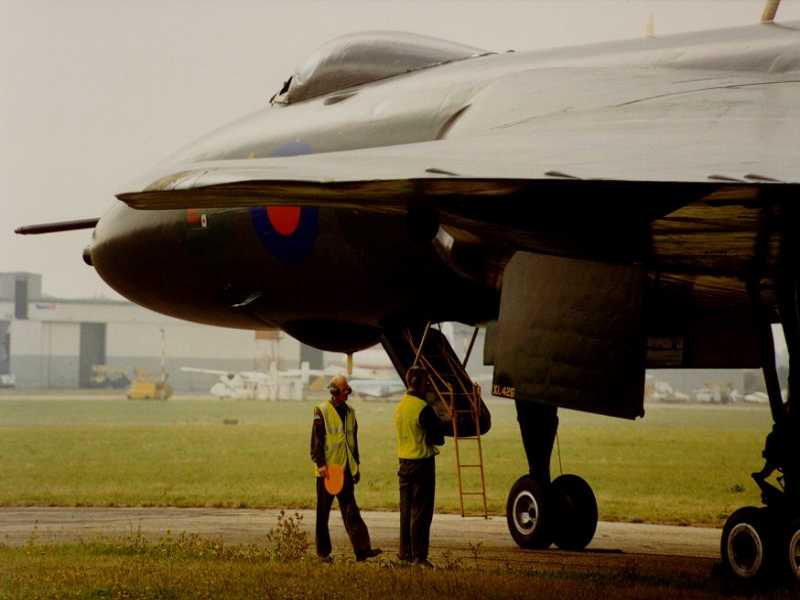 4. XL426 Taxiing side view.
5. XL426 Crew Hatch of XL426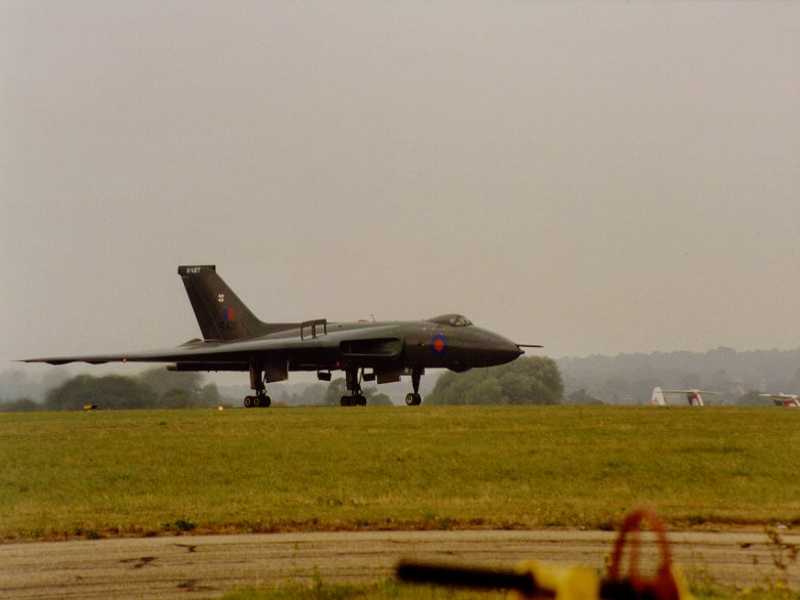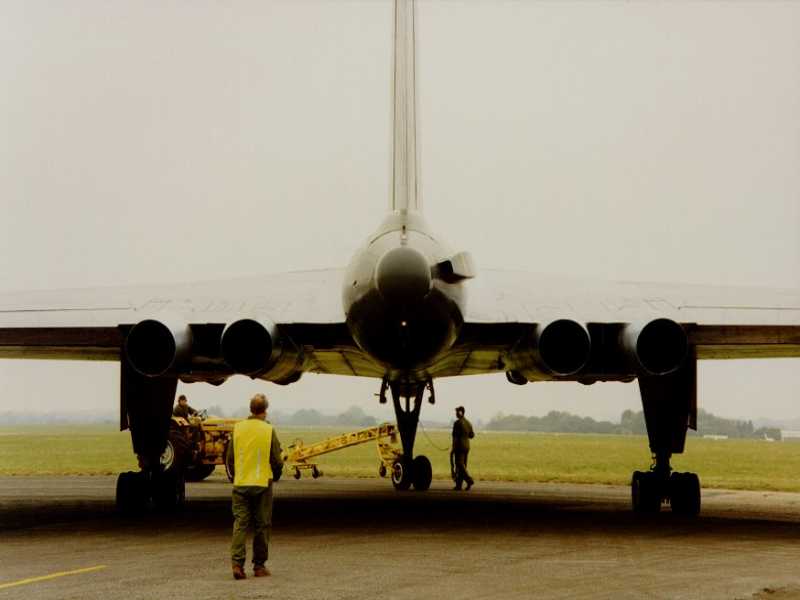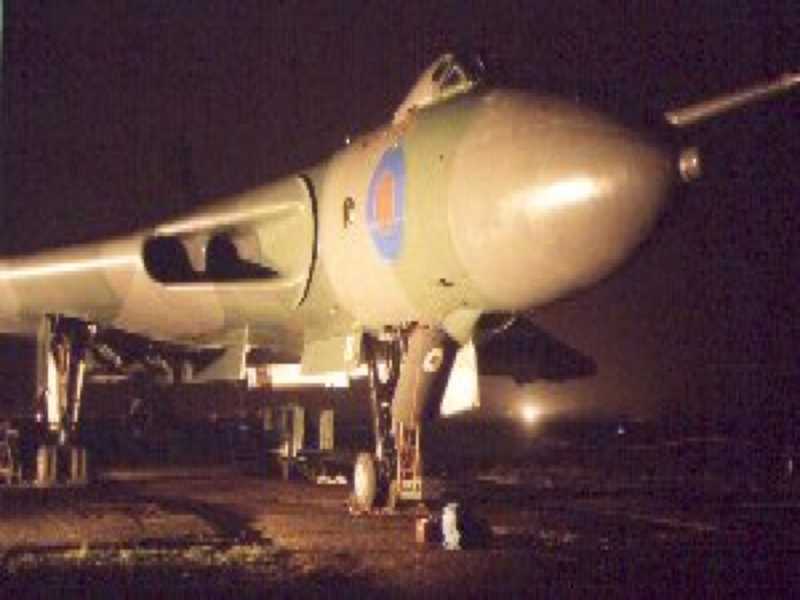 6. High Speed Taxi Run 7. XL426, Rear View.
8. Night Time at Southend.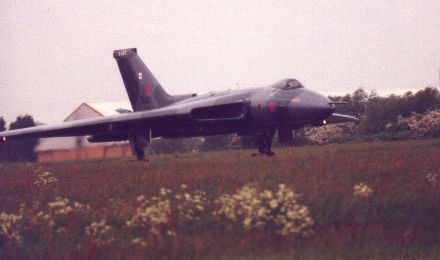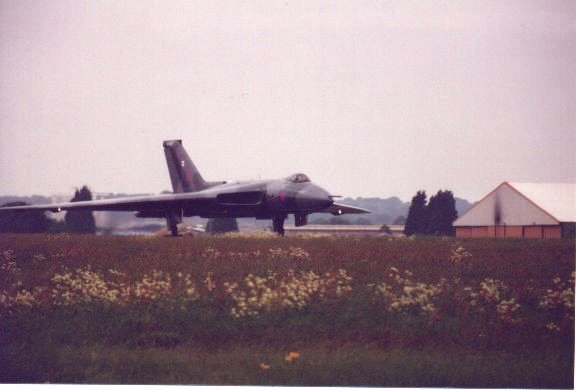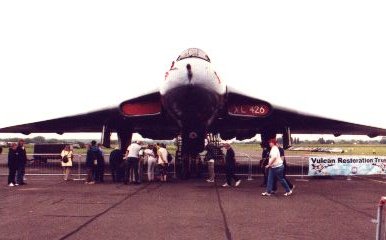 9. High Speed Taxi Run 2001 10. High Speed Taxi Run 2001
11.Southend Airport Open Day 2001.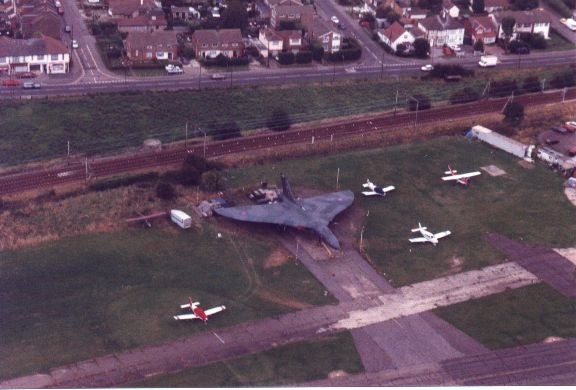 12. Aerial view of XL426 waiting on her dispersal pan at Southend.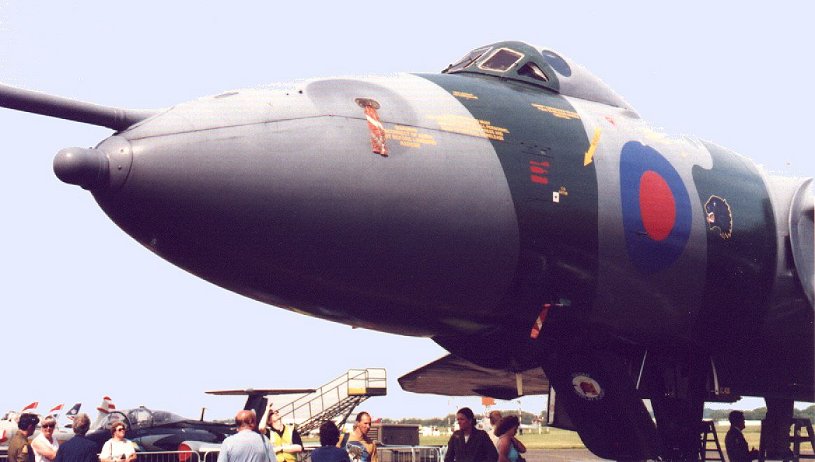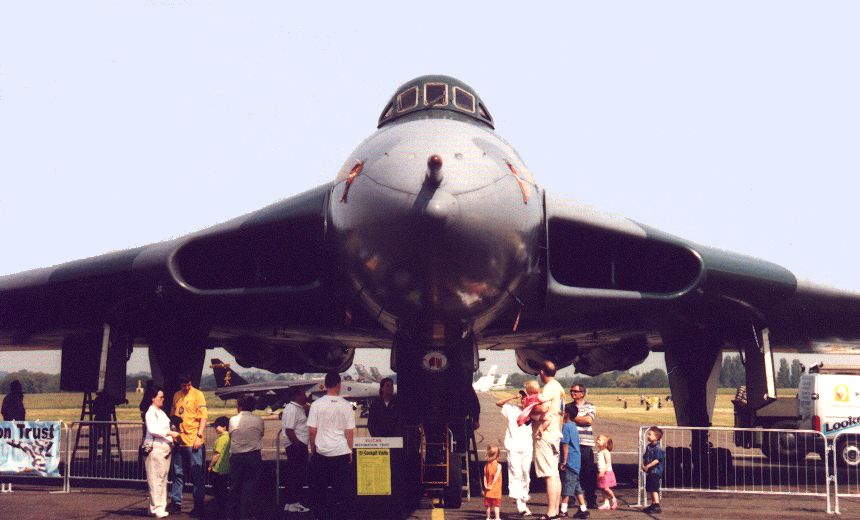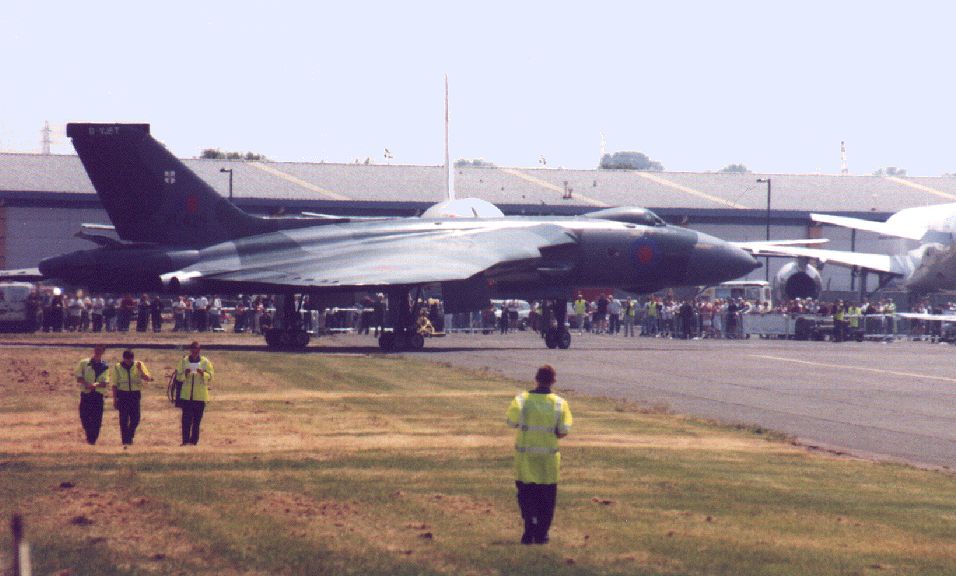 The above three images were taken during the Summer 2002, shortly before XL426 awoke to perform a fast taxi run.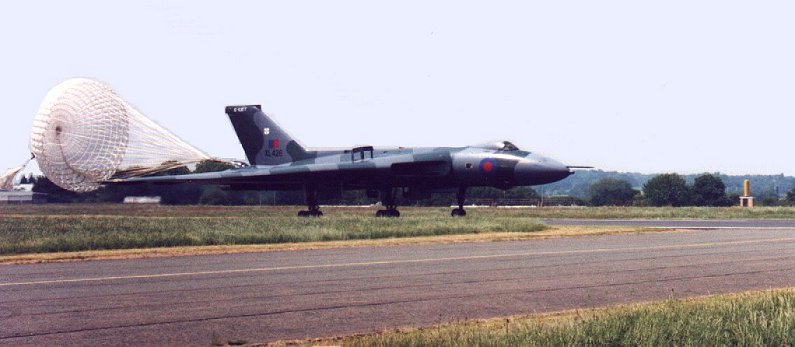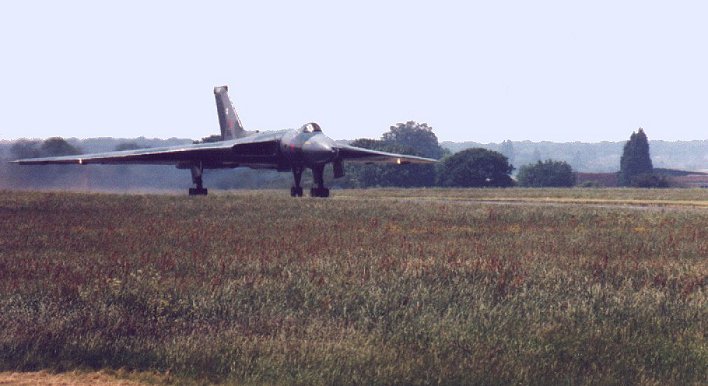 Here we see XL426 during the taxi run. The sound of Olympus engines being brought up to take off speed is, unfortunately, over far too quickly. The air brakes emerge and the brake chute is deployed. Sadly, XL426 is not permitted to take to the air on this occasion.
---
A rare glimpse of XL426 undercover.
Photograph by Richard Clarkson