DOWNLOAD ADVICE
This page is graphics intensive and will take a long time to download fully. Please be patient.
These photographs are copyright of the webmaster.
They show XJ824 which is now conscientiously
preserved by the staff at Duxford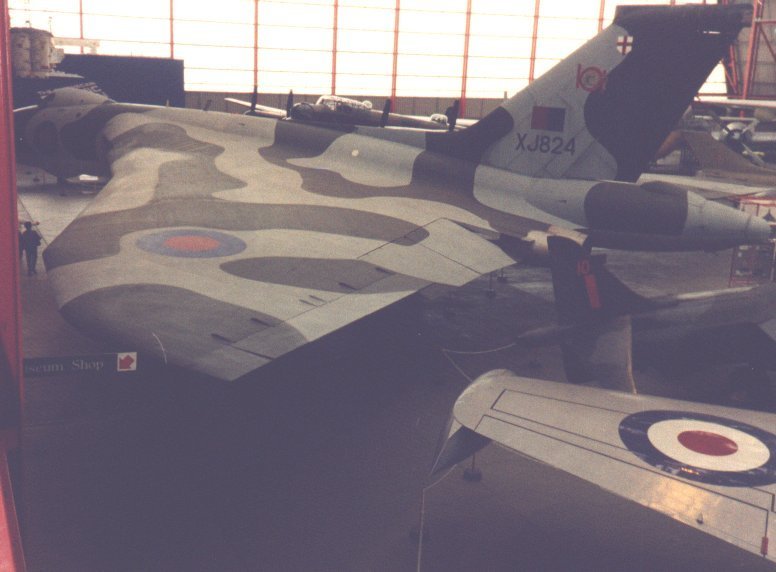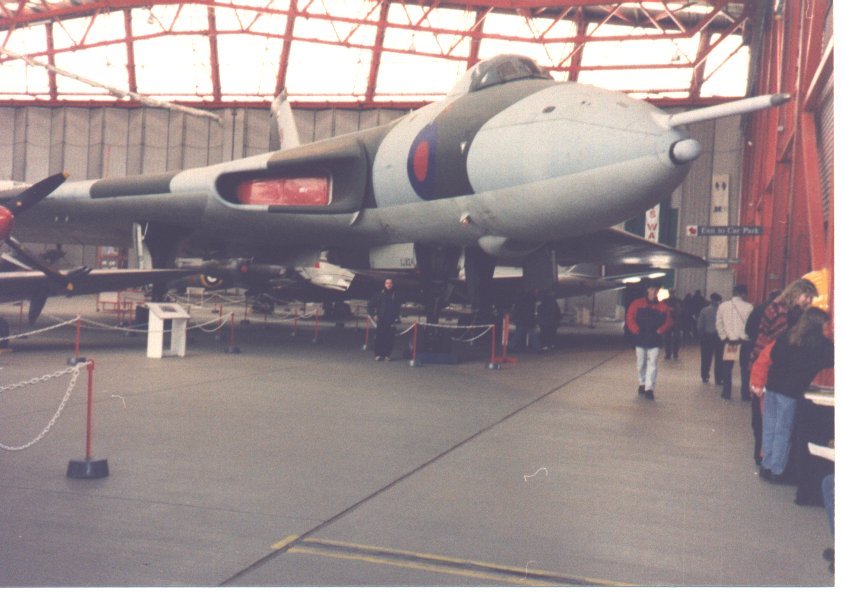 1. Tail Fin of XJ824
2. Note the Ferranti TFR blister and refuelling probe.
3. Me with XJ824.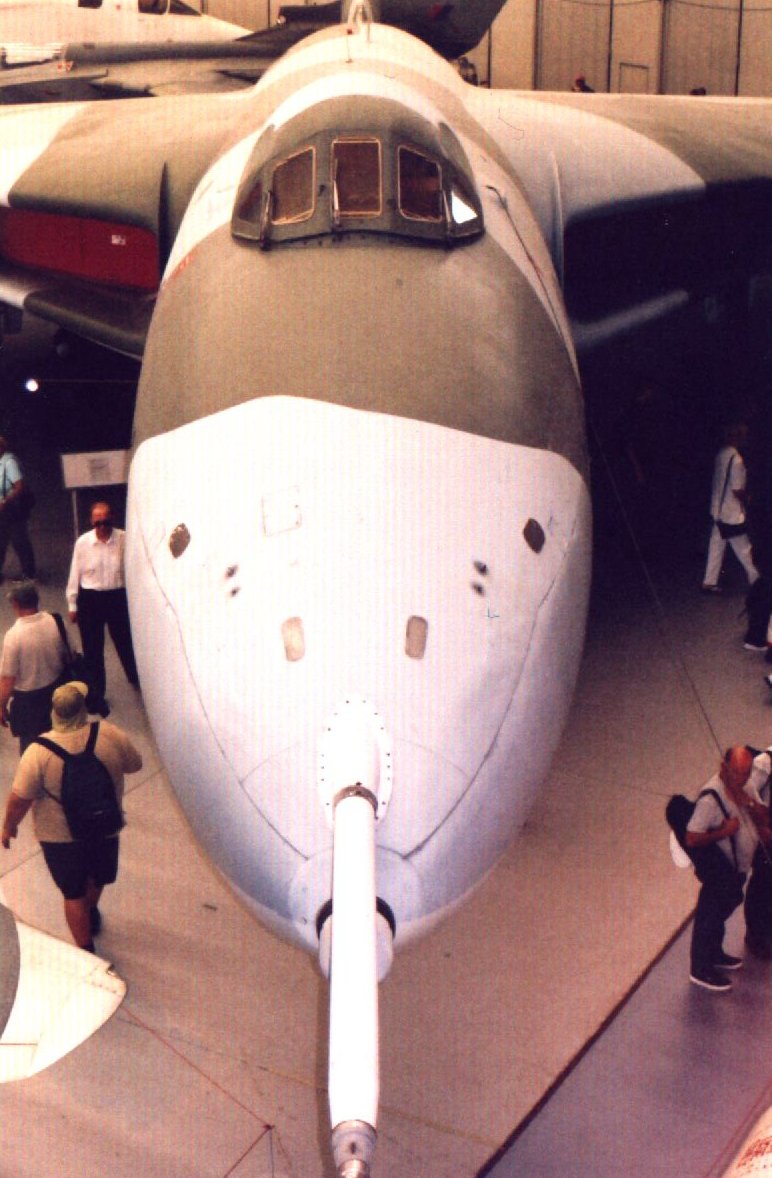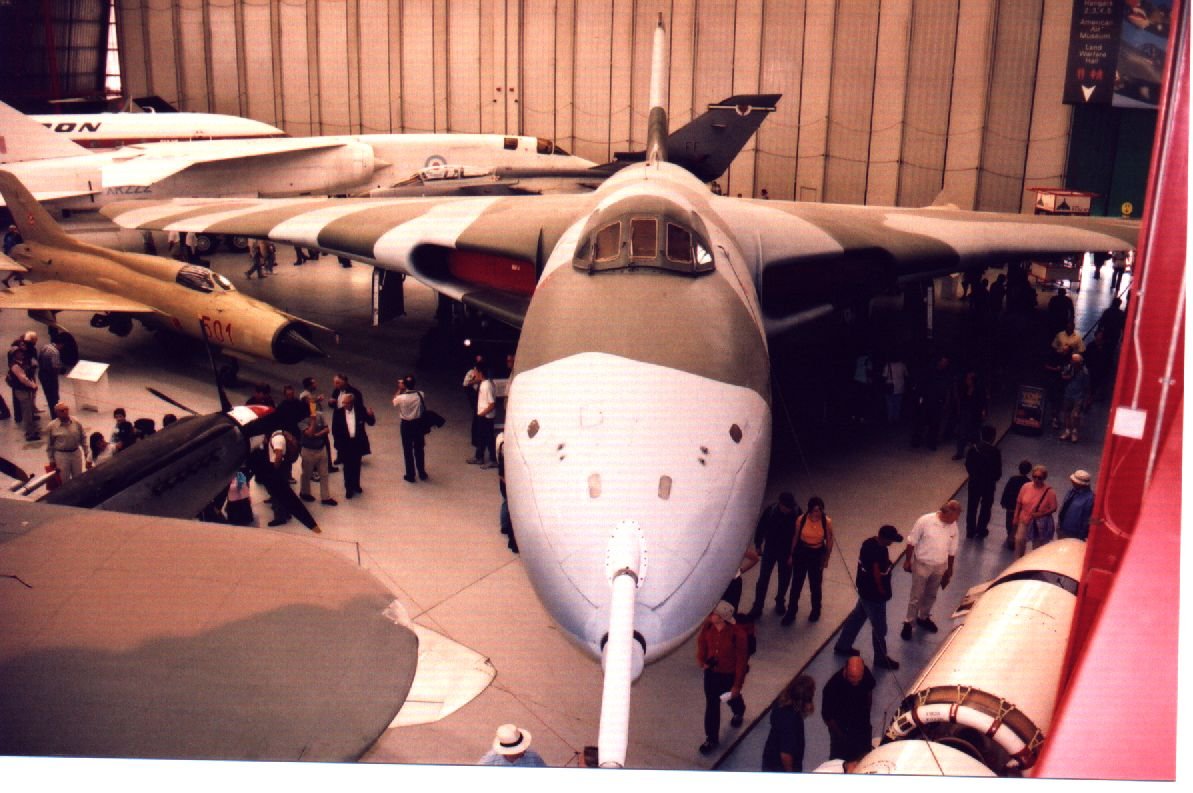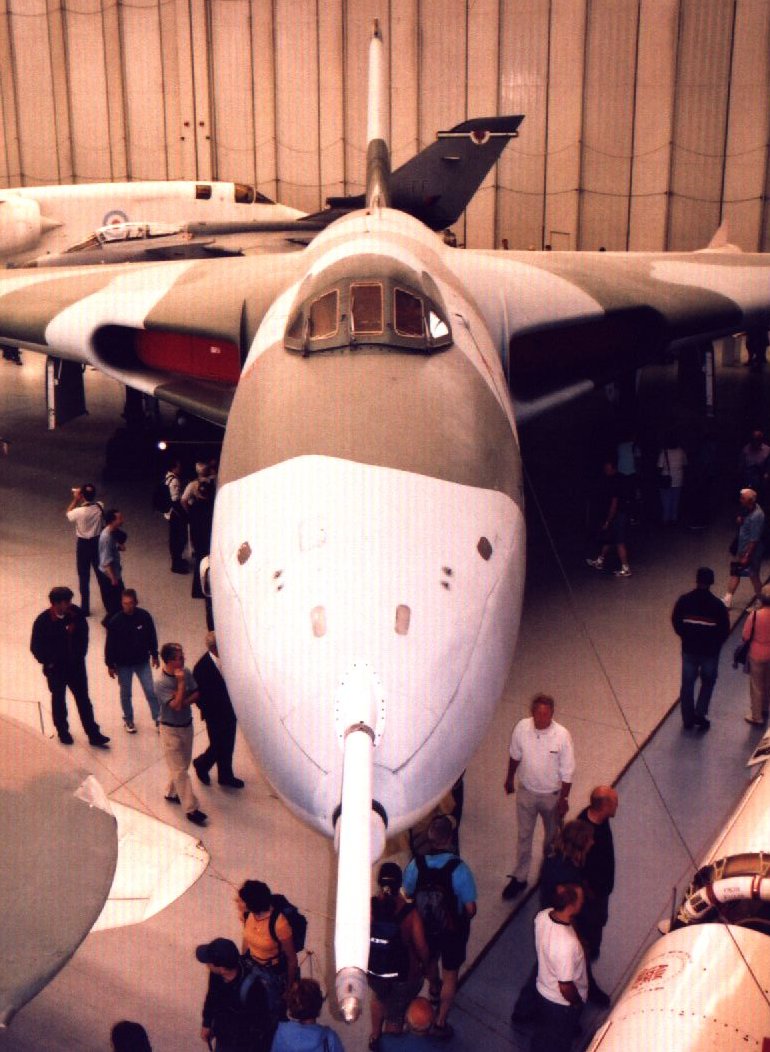 Close-up shots of the refuelling probe.
Note the small cockpit windows in relation
to the size of the aircraft.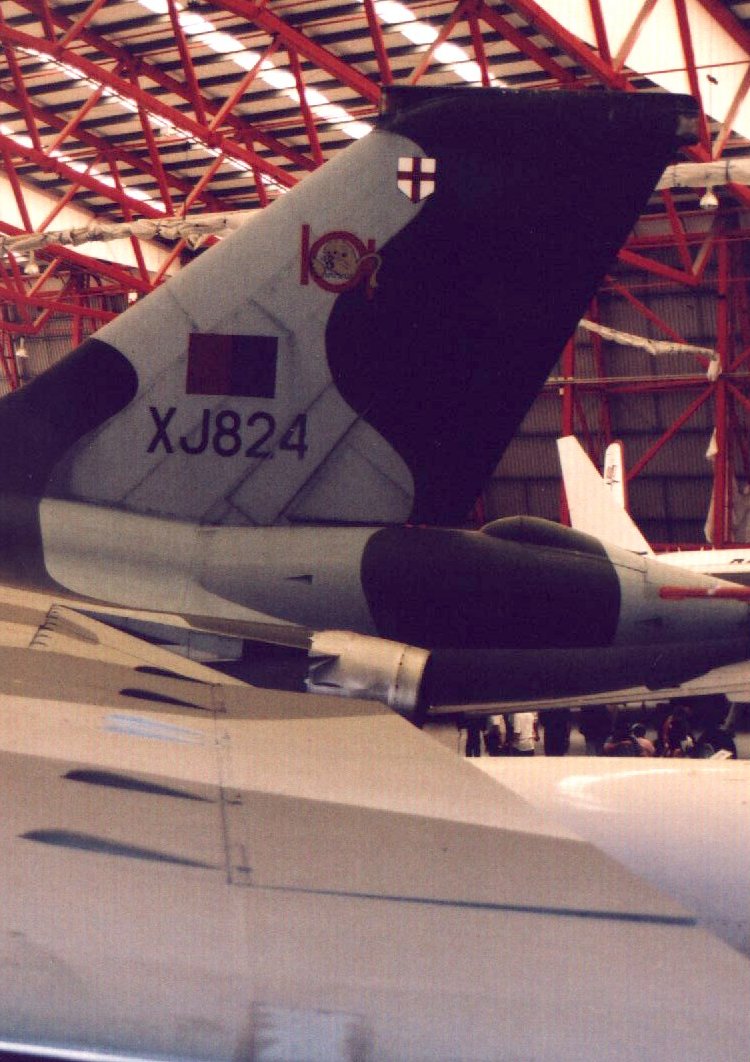 The tail of XJ824 proudly displaying the emblem of 101 Squadron.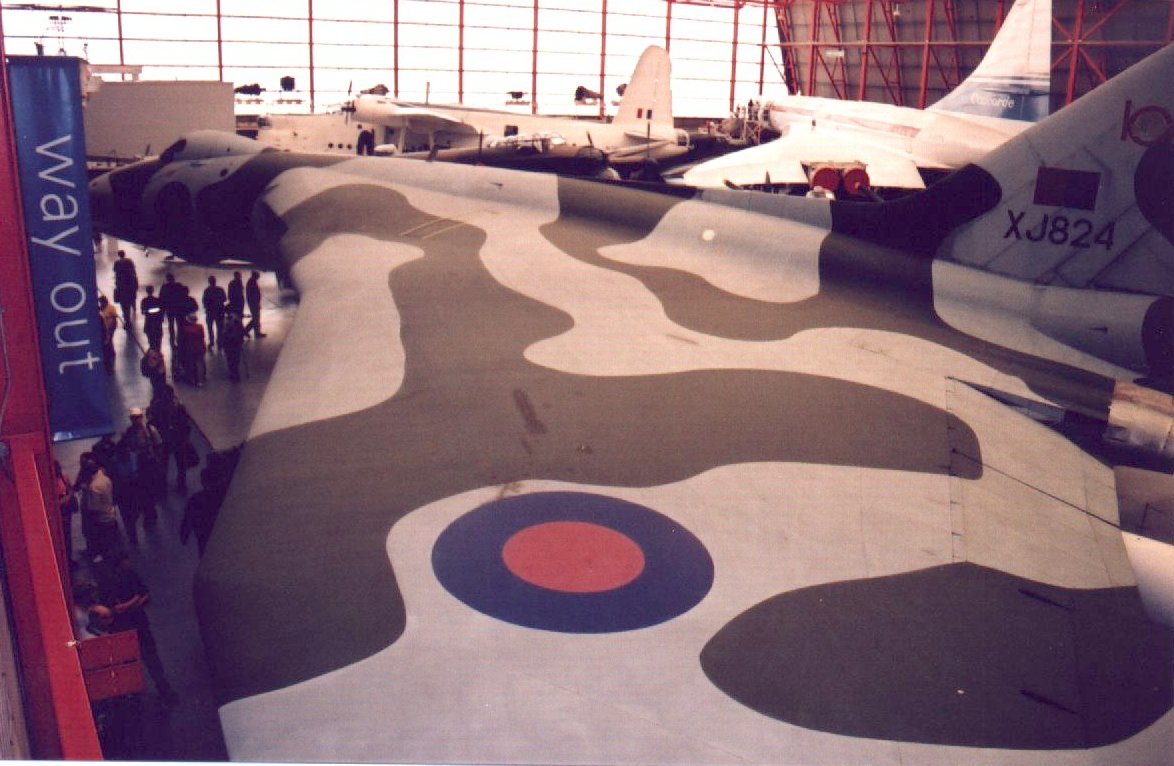 This shot gives you an idea of the massive
delta wing surface of the Vulcan.
Note Concorde in the background.
---
These images of XJ824 were sent to me, however I have lost the photographers details. If you recognise them as yours please e-mail me so I can credit you accordingly.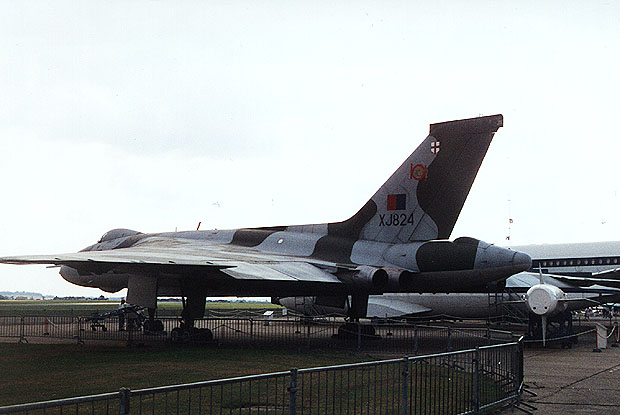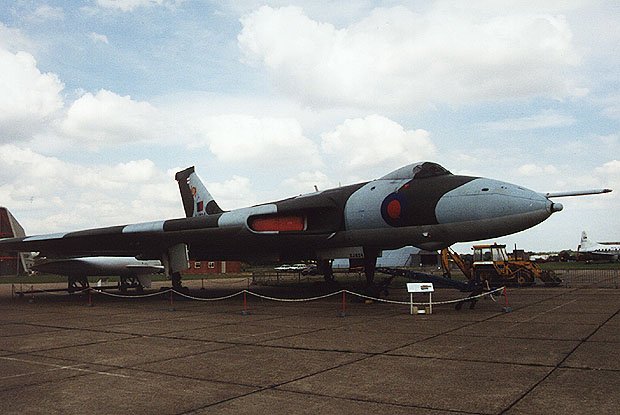 Newer phots, add wriring here.