Vulcan Photographs by John Nickolls
These two pictures are copyright Mr. J. Nickolls
1. Smoking Vulcan flying at low altitude.
2. XM569 on a visit to the Akrotiri Wing in Cyprus.
---
Vulcan XM606 photographs by Eric Green, Dallas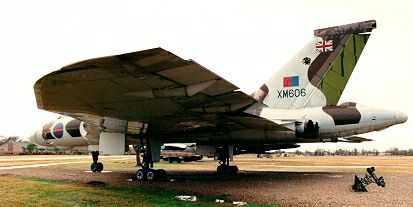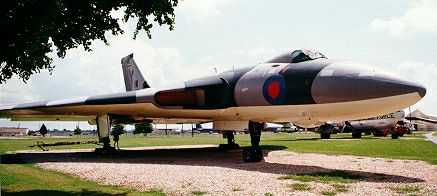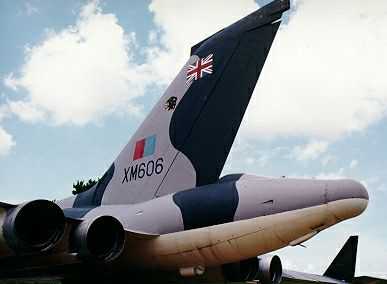 These three pictures are copyright Mr. E. Green They show XM606 resting at Barksdale AFB in Shreveport Louisana
Eighth Air Force museum.

---
Vulcan XM605 photographs by Jim Jones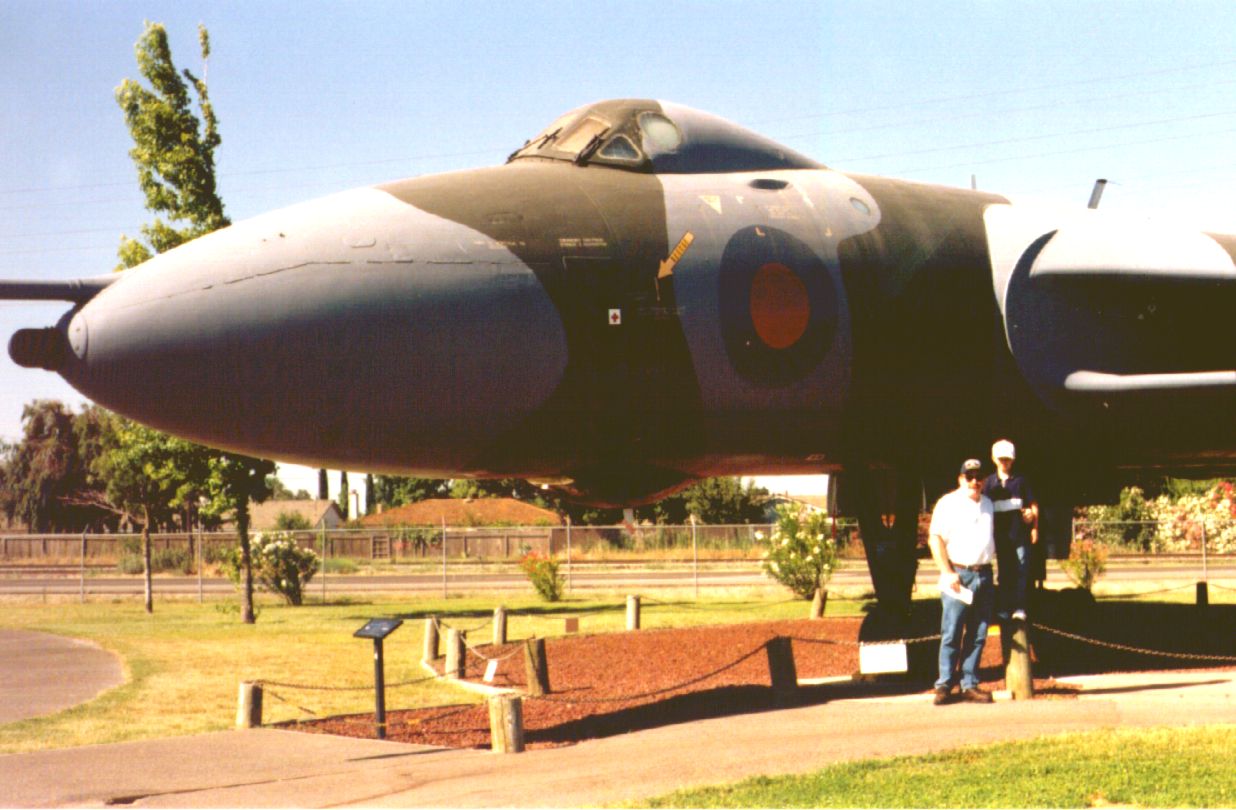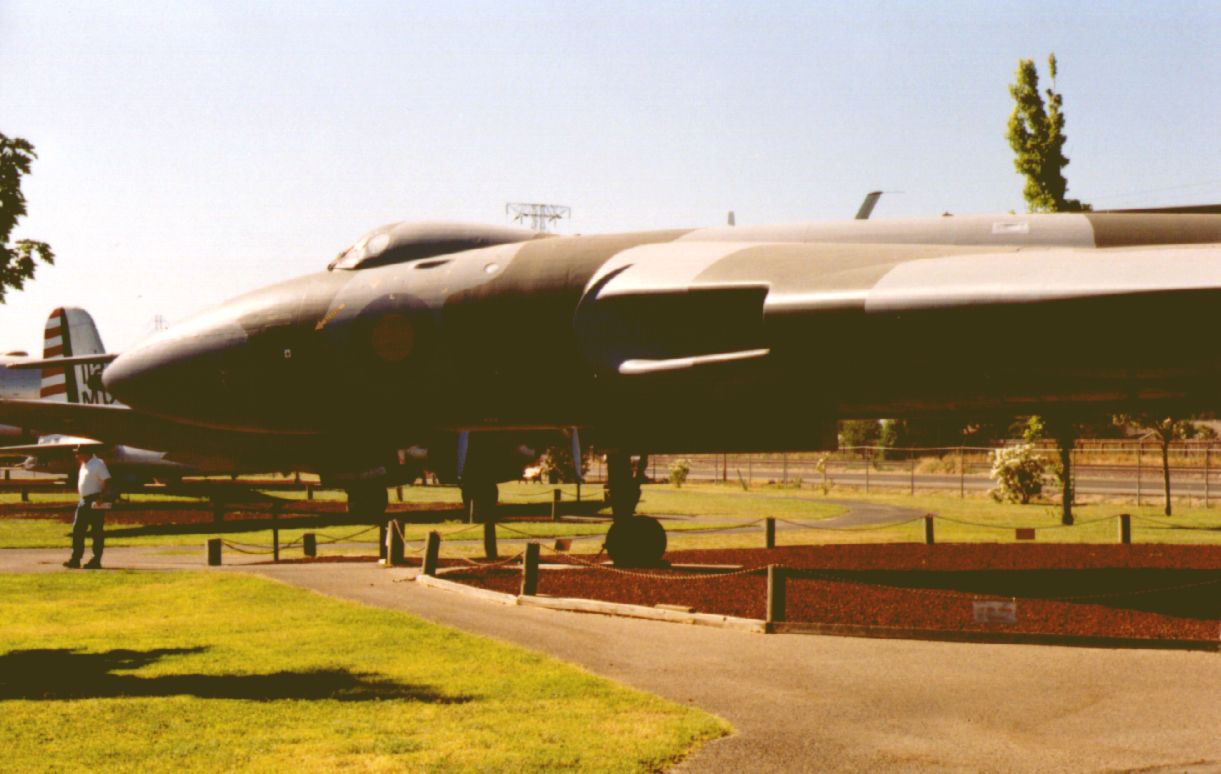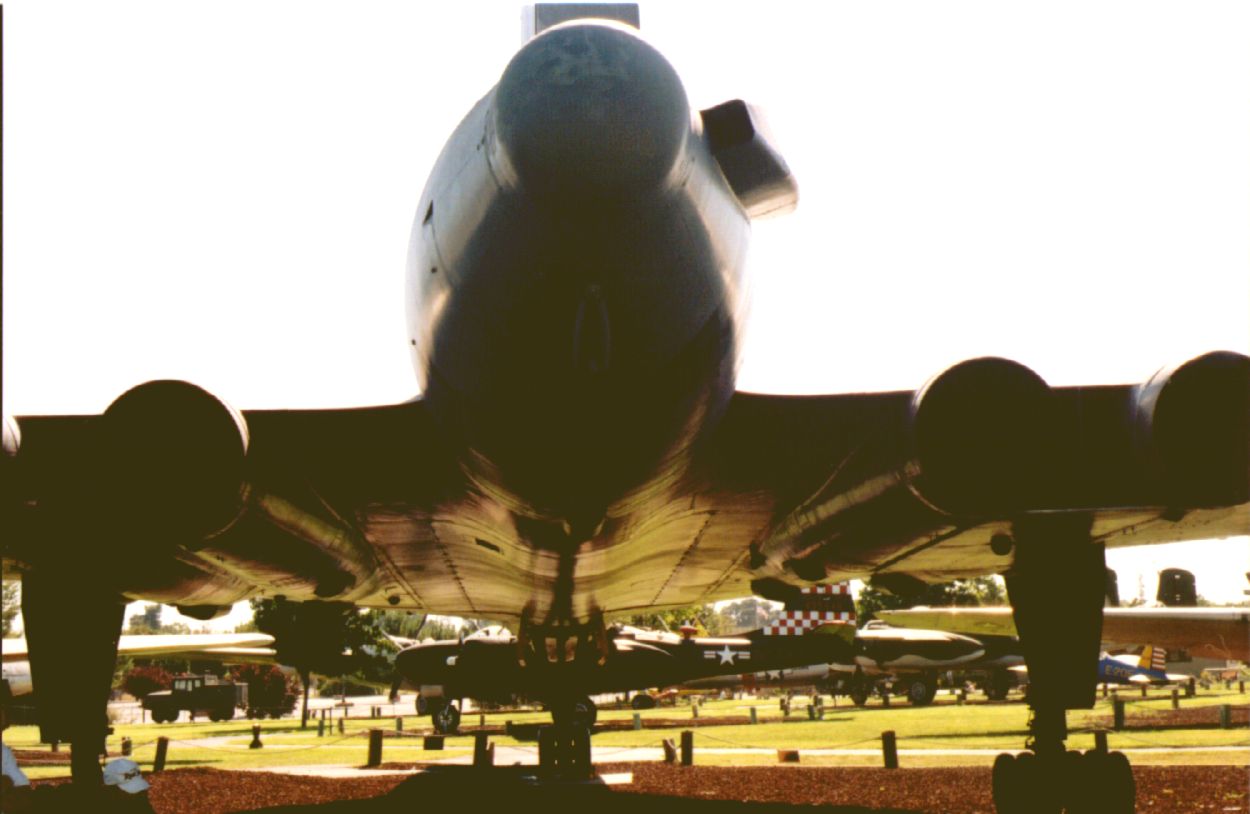 1) XM605 at Castle Air Museum, Atwater, California.
2) Side view of XM605.
3) Rear View. Note the cooling air intake on the right.
4) XM605 enjoys the Californian sunshine.
---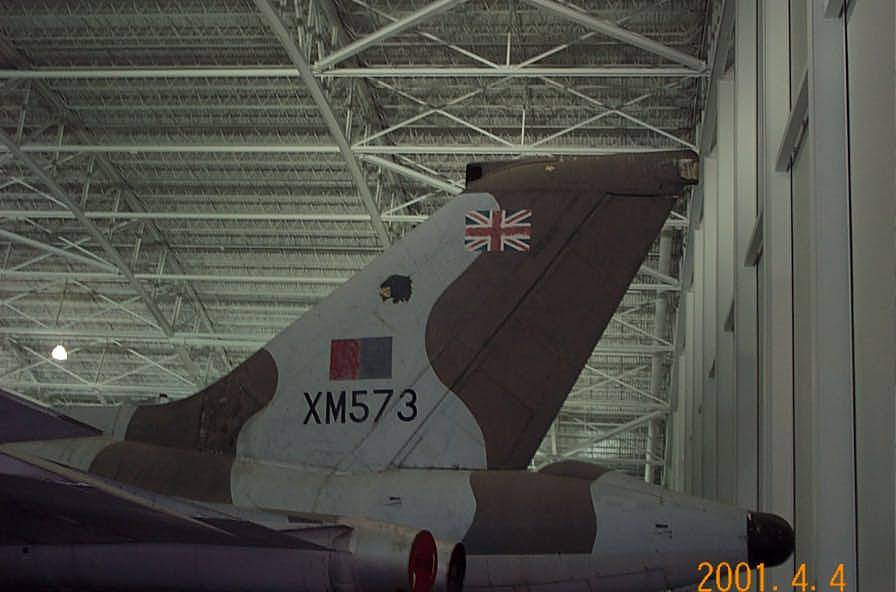 XM573 at the SAC Museum, Offutt Air Force Base, Nebraska, USA